Abbey Gallery Hire
Hire our Abbey Gallery



Artist Exhibition/Show space in Central Bath • Right behind the Abbey • Professional metal halide lighting • Oak style flooring • Invisible hanging system: no nails/pins/damage to repair!
240 sq ft. room + share of huge shop window • 45 ft of hanging wall • adjacent kitchen space • optional use of all imagianation gallery facilities & services: invoicing, credit cards, online shop, promotion, packing, wrapping, uk/international courier, catering, help with curating, hanging, events.
Week Friday to Thursday • From £50 + VAT per day • Weekend only available
SCROLL DOWN FOR DETAILS • CLICK ON PHOTO to RESERVE • General Enquiry click here to contact us

LOCATION: 5 Terrace Walk, Bath BA1 1LN
Right behind the Abbey and Roman Baths, by York Street
(Beaux Arts, 44AD, The Abbey Square)
The prestigious Abbey Hotel faces us, and so do
several of the top restaurants
Facing Parade Gardens, just where the Tour buses all drop their clients
And in Nov/Dec the famous Bath Christmas Market is right beside us – huge footfall
Roman Baths • Imagianation • Terrace Walk • Bath Abbey •
GALLERY FACILITIES – included in hire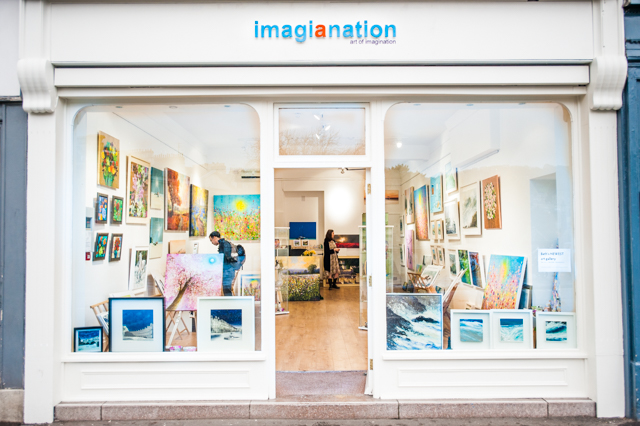 Use of our massive shop window
Professional exhibition quality lighting at 4200°K
Kitchen space / additional hanging area
In addition, you have the security that our staff are always present – so you don't have to be.
GALLERY SERVICES – we are a fully operational gallery so you could have all the benefits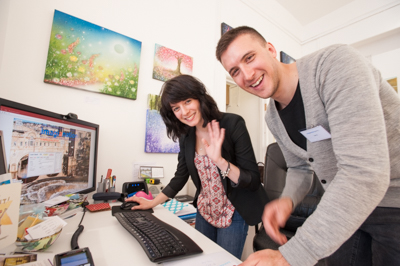 Credit Card payments taken for you (NB there is a cash machine a few yards away!)
Full computer invoicing for your customers, logging their details for you
Our ON-LINE SHOP can show your work and you'll get 'click-to-buy' facilities from anywhere in the world
+ AFTER-SALES SERVICES
Wrapping by our staff
Packing for dispatch by courier
Our National and International courier facilities
These additional services and those listed below are charged on a time & cost basis, which we'll be happy to quote you for.
PROMOTION • BEFORE THE SHOW – we can help you look good

Our FINE ART PRINTING SERVICES can design and create
Adverts and What's On Listings (Bath Life magazine, etc.)
Pre-show posters and window banner
On-the-day posters/notices/literature
We can use your images, or we can photograph your work with our top
professional equipment. This includes
Professional Nikon lenses + industry leading Adobe design software
Epson 9900 44" printer – still the state-of-the-art 'giclée' printer
Value poster papers, or full archival-quality papers, as desired
YOUR SHOW • getting the best from the space
Choose the right theme and pieces
Hang the work beautifully so that each piece complements the next
Provide elegant gallery cards and information sheets
---
Download PDF brochure - click HERE