Caroline Day
Browse Caroline's work available TODAY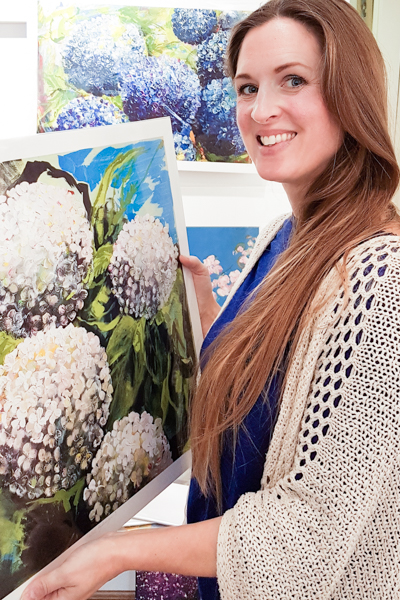 About Caroline
Caroline came to us highly recommended by a major gallery for her sumptuous paintings of nature - we were totally won over, as you will be!
Caroline gained a First Class BA Hons Degree from Camberwell College of Arts in 1994 and went on to gain a MA with Distinction from Cardiff University in 1996. Here is her artist statement:
"My compositions are rooted in a reverence for places and nature, during the ever changing seasons. Much of my recent inspiration and passion stems from painting within Swindon's 'little gem': the Old Town Gardens.
As well as the Old Town Gardens, which was placed on the Register of Parks and Gardens as a Grade II site, my designs include a number of other images produced exclusively for English Heritage.
With extreme texture and often brighter than life colours, my paintings try to capture an intense energy which is hopefully both positive and uplifting.
My art work exists as a consequence of my fascination and reverence for nature during the ever changing seasons. The intense examination of plants gives me a great deal of pleasure and contemplative release. I try whilst drawing a 3D image to summon it forth as a physical mass in a palpable space, through a mixture of fastidious shading, mark making techniques, dramatic placement and densely worked background. My most recent canvases and monoprints are (albeit expressive in nature), from direct observation. I take great pleasure in expressively reproducing the magnificent colours, shapes and forms which appear in nature, in order to bring them into the home as a permanent stimulus.
Having graduated with a first class honours degree from Camberwell College of Arts in 1994, later receiving a distinction at Master of Arts and qualified teacher status, I am now in a position where I am enjoying curating my own and others' exhibitions, in addition to teaching adults and children as a local artist."
We can only add that you will have to visit our gallery and see for yourself!