Dick Smith
• Browse Dick's work available
TODAY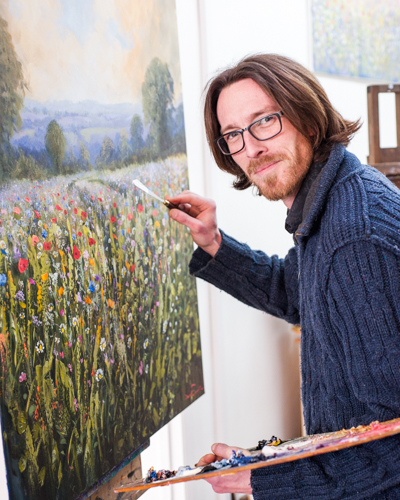 About Dick
Dick Smith, born 1981, has been painting all his life and has evolved unique styles and subjects.
He lived in St Ives when we first met him as a very accomplished actor appearing at The Minack, and on The Island. Now he works in Devon as a full time artist painting wonderful landscapes, meadows and bluebell woods. Dick's works in Oil and acrylics and his paintings are distinctive in their glorious colour, thick textured oils, impressionist acrylics and beautiful tiny detail.
He has chosen Imagianation for his pictures and and now his work is in collections all over the country. Collect while still very affordable!