Brian Elwell
Browse Brian's work available TODAY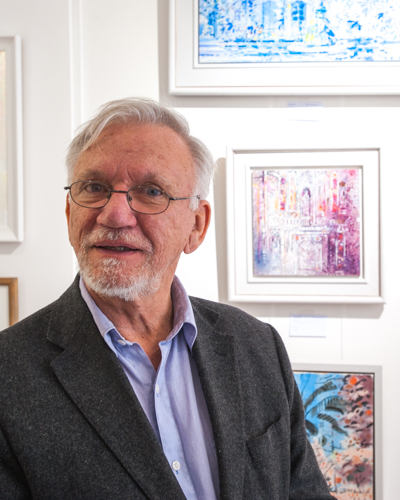 About Brian
Brian Elwell has an illustrious name and reputation in Bath where he has been winning prizes and providing breathtaking shows of places and people for many years.
Visit imagianation and see his astonishing variety of subjects and styles: iconic places transmuted into glowing light and people brought to life in front of us surrounded by impressions of their extraordinary lives.
A fascinating artist and a charming and interesting man, we have been proud to display Brian's work since we opened.