Clarice Hong
Browse Clarice's work available TODAY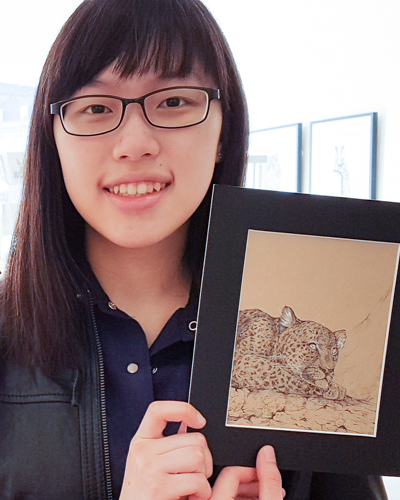 About Clarice
Please meet our astonishing discovery - Clarice Hong, a Bath University student studying architecture, brought us her work for our opinion. We could not believe the originality, details and power of her animal drawings. We had a happy time choosing mounts and frames with her before she had to return to Hong Kong for a placement. She will be back in Bath for the autumn term.
Look closely at the detail drawn in miniature with her .05mm pen.
Clarice comes from Hong Kong and loves the Chinese styles of art... we hope to have some of her delicate traditional Chinese floral work soon...