Doug Hinge
Browse Doug's work available TODAY
About Doug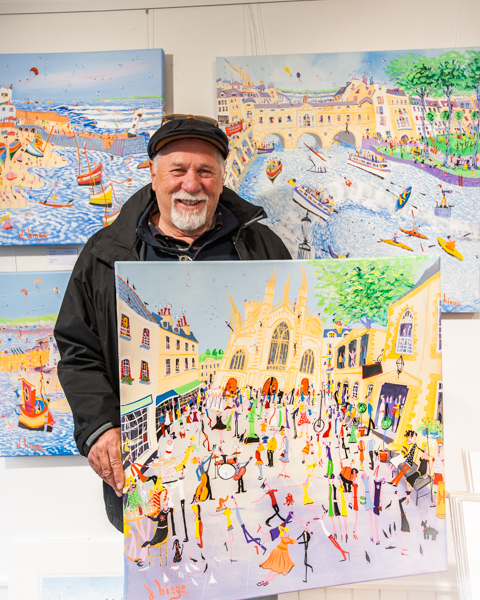 We love Doug's contemporary St Ives, London & Bath paintings full of fun!
We are delighted to show his unique style, so quirky, bright and cheerful, and full of character.
Doug Hinge was born & brought up in Frome in Somerset. His dad is from Bath itself and while most of his family remain in the area, Doug headed for the surf.
For many years now, Doug has been a very well established artist in Cornwall. He started his artistic career in the late 1970s beginning with abstract collages, moving on to landscapes and seascapes 10 years later. He can master any technique. These paintings are oils, giving luminous colour and depth.
Now Doug has turned his wonderful imagination and paintbrush on his home city of Bath. Married at the Guildhall and knowing every inch of the place, Doug has great fun creating joyful quirky scenes of the Abbey, Pulteney Bridge and the Romans in the baths.