Elisabeth Clarke
Browse Elisabeth's work available TODAY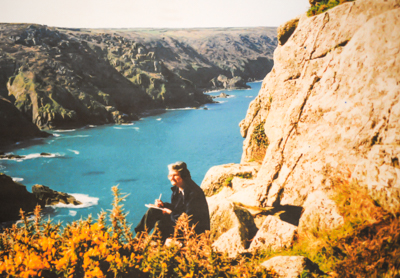 About Elisabeth
Hand-signed prints are coming to an end, due to Elisabeth's well-deserved RETIREMENT!
All is not lost as we have Elisabeth's authorisation to produce her full range as a new
2022 IMAGIANATION EDITION - CLICK HERE!
Bio
Elisabeth studied art at Cardiff and started her teaching career in 1964, teaching art and crafts in schools in a variety of places. David, her husband, is a mining engineer whom she met at Cardiff and his career took them to many places in Africa where Elisabeth taught art at the nearest school to the current gold mine! In 1976 that mine became a tin mine in Cornwall and they were immediately enthralled with the count and decided to make it their home. Ten years later that dream was realised and their respective careers were put to one side and a new venture of farming and tourism was initiated. Then they ran an art gallery and craft shop in Coverack for nearly 20 years, and painting in watercolours became Elisabeth's dominant activity, with her original paintings, and prints of them, being held in collections both in Britain and abroad. Her particular love is to depict the beauty of Cornwall, especially where the rocks meet the sea, the marriage of the wild coast and the shelter of the harbours and coves, the play of light on the water and the diversity of the landscape.
Her work is available in many galleries and shops through out Cornwall but only here can you find all her work on-line.
Elisabeth and David have now moved in to a mews cottage in the historic heart of Penzance, twenty five yards from the harbour, with an upstairs studio overlooking their walled garden, where they have been running the painting and print business. We wish them peace and pleasure in their retirement from the commitment! We are proud to pick up the baton of supplying her much loved prints.
Elisabeth has a special connection with our original shop in St Ives - she used to own it! Before our time there. So we have especial pleasure in being the ones to offer ALL her work in a new edition - a great collection of Cornish scenes that people from all over the world already have in their home as a memory of their time in this beautiful part of the world.