Irene Marsh
Browse Irene's work available TODAY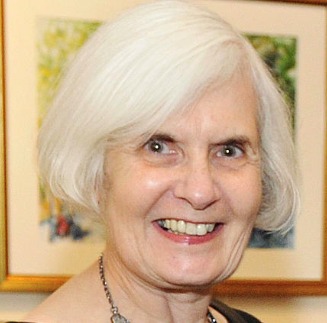 About Irene
We were amazed by our first encounter with Irene Marsh's almost unbelievable paintings of Bath, when we were asked to frame three prints. We gazed in amazement at the painterly yet perfectly detailed images of streets, famous buildings and characteristic corners of Bath.
When we had the opportunity to stock Irene's prints direct from the printer, we jumped at the chance. Do enjoy browsing her work and choose one for us to send you, framed or unframed.
Irene can take as much as a day to paint ONE square inch ... full paintings taking up to six months. Irene has said that she wants her paintings to represent what she sees and not to be sentimental: "If I left out details, the impact would be lost and the pictures would start to look like something from the past. I want my work to show life as it is today, right down to the last puddle. I love the reflections that you see on vehicles, on the paintwork and windows, but most of all I love old wet paving stones: this gives life and movement to a picture".
Bath is not an easy subject. To truly depict the sheer quirkiness of the place an artist needs a very acute eye and a highly developed technique. Irene Marsh has been described as the most accomplished painter working in the City and we are thrilled to be able to offer her prints to you in our gallery right in the heart of her 'landscapes', by the Abbey facing the gardens, surrounded by her streets and scenes.