Inigo Rose
About Inigo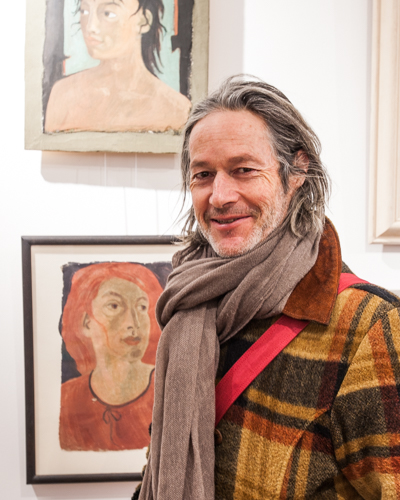 Inigo Rose is an 'artist's artist' - admired and respected by peers at the peak of their talents. We love his frescos for their luminosity and clarity; his subtle and calm colour palette adding to the timeless quality of the images.
His work ranges from simply enchanting to mysterious and intimate... visit our Bath gallery for a taste of his moving paintings.
Inigo trained in Italy where he had also lived as a child, learning highly skilled techniques used in the time of Pompeii pre AD79.
His beautiful frescos are in museums & collections around the world: Venice, San Francisco, Santa Cruz, California, Paris, Australia as well as in the UK.
This is a wonderful opportunity to enjoy and treasure these unique pieces.