Imi Suter
Browse Imi's work available TODAY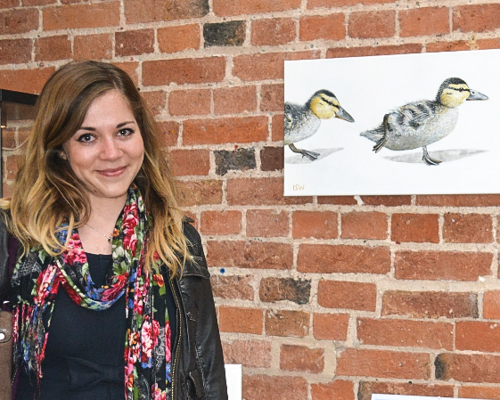 About Imi
Imagianation has discovered a new wildlife artist!
Unbelievably Imi has been painting animal portraits for seven years! Her aim with each painting is to make it even more beautiful and full of life than a photograph could ever be.
From Surrey originally, Imi now lives in beautiful Wiltshire with her husband. This part of the country gives her a lot of inspiration from all the wildlife, as well as the exciting art scene in the area.
Imi says her greatest achievement to date has been to raise over £2000 in a friend's memory by exhibiting and raffling her painting - Puddle Ducklings in July 2015. We admire Imi's compassion as well as her talent...and we have asked her to paint some more ducklings -they are so very adorable.
​Imi is delighted to accept commissions on all sorts of wildlife and pets. Don't miss the chance to commission this very talented emerging young artist to capture a much loved pet or favourite animal for you!