Martyn Dempsey
Browse Martyn's work available TODAY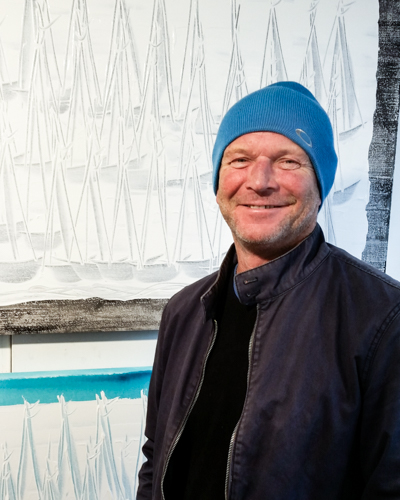 About Martyn
Martyn uses ingenious techniques to create his distinctive paintings: a flurry of yachts melting and emerging through the water and paint. Boats float in, on and through the white, green, turquoise oils.
We are delighted to show Martyn's eyecatching designs, bringing a new perspective to our gallery. Drawn to Cornwall many years ago by the surf; Martyn's designs caught the eye of IKEA; now he races off to the sun, painting canvases wherever he is before heading back to his studio gallery in the famous fishing village of Port Isaac.
We can make any size fine art prints of Martyn's highly textured originals.