Matt Lambert
Browse Matt's work available TODAY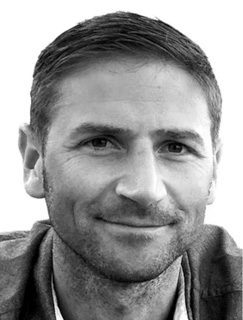 About Matt
A good friend introduced us to Matt and we discovered a fascinating, charming and sensitive man with an unexpected ability to make wonderful things happen, as you'll see!
Matt tells us he graduated with a degree in Illustration in 2003 and has been working as a full time artist since 2010. His work has gathered a significant following in recent years and his 2017 solo exhibition was a near sell out. Matt's work is collected internationally, and in 2016 the Telegraph named him as one of their 'British Artists To Invest In'.
As a co-founder of the Pass It On Africa (PIOA) charity along with best friend James Macdonald, he is also one of the organisers of Brighton's annual Heroes Run – an superhero themed family fun run along the seafront that has been running since 2005. As well as being PIOA's principle fundraiser the event has helped raise thousands for 20 other charities over the years. Matt tells us that The Heroes Run event was the starting point for his work on masks and exploration into identity, shown in his different series.
His wonderful efforts with PIOA have helped fund 5 school building projects in Kenya, Ghana, The Gambia and Uganda respectively. He says this has massively influenced his artworks, inspiring him to ask open ended questions about the human condition.
​"The privilege of witnessing first hand both the day-to-day concerns of the developing world and my own culture has been surprising. Excess and greed is present in both extremes but so is hope and kindness. The cultural disparities are huge but at the same time there are behavioural universals that transcend culture and this is what drives my ideas."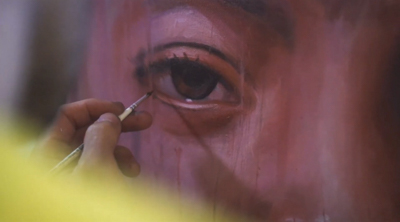 We are fascinated by his images of people being observed while they are busy observing... they are so gently depicted without a trace of judgement. Similarly, he simply observes the difficulties of being yourself in this world without trying to explain, criticise or propose grand solutions. It is a pleasure to work with him and now to offer his work.
Exhibition History
|S P A C E| Solo Exhibition
Gallery Different, London W1 - September 2021
​Paris Contemporary Art Fair
Catawiki - October 2018
VIEW | Solo Exhibition
Fishing Quarter Gallery, Brighton - August 2018
Kiss | Group Exhibition
Gallery Different, London - February 2018
KIND | Solo Exhibition
Fishing Quarter Gallery, Brighton - October 2017
Art of Treason | Group Exhibition
Art of Treason Gallery, Brighton - September 2016
Catawiki London Contemporary Art | Group Exhibition
Cob Gallery , London - January 2016
Face | Group Exhibition
Gallery Different, London - June 2016
Cut It Out | Solo Exhibition
Studio 106, Brighton - June 2016
London Art Fair
Jealous Gallery - January 2014
Moniker Art Fair
Jealous Gallery - October 2013
Battersea Affordable Art Fair
Jealous Gallery - October 2013
Artists United | Group Exhibition
The Foundry Gallery, Lewes - July 2013
Hampstead Affordable Art Fair
Barker Gallery - November 2012
Brighton Art Fair
Olivia Connely agency- September 2012
Mind the Gap | Group Show
Soeul, Korea - May 2012
Capture | Solo Exhibition
No Walls Gallery, Brighton – November 2011