Mina Green
Browse Mina's work available TODAY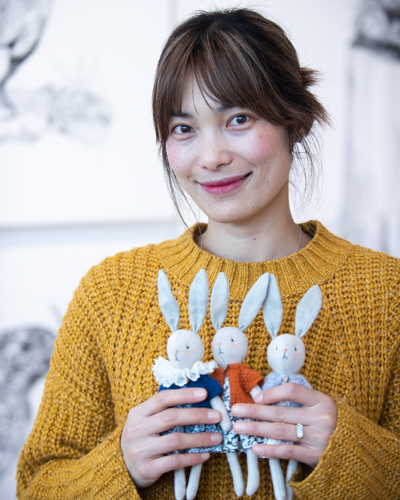 About Mina
Ooooh, another lovely surprise when an artist walks in with something so unexpected and beautiful! Everyone has gone completely gooey at the sight of Mina's heart-melting little bunnies, which of course we have christened Bath Bunnies :-)
The thing is, they are so perfectly hand-crafted with exquisitely made dresses and cardigans!
Mina comes from South Korea which of course makes her even more fascinating! Green is her married name and Kim is her family name. Which all proves that charm and sentiment are international and understood the world over!
We'll let you have some more information on this lovely artist in a little while when we have got to know her better!