Richard Briggs
Browse Richard's work available TODAY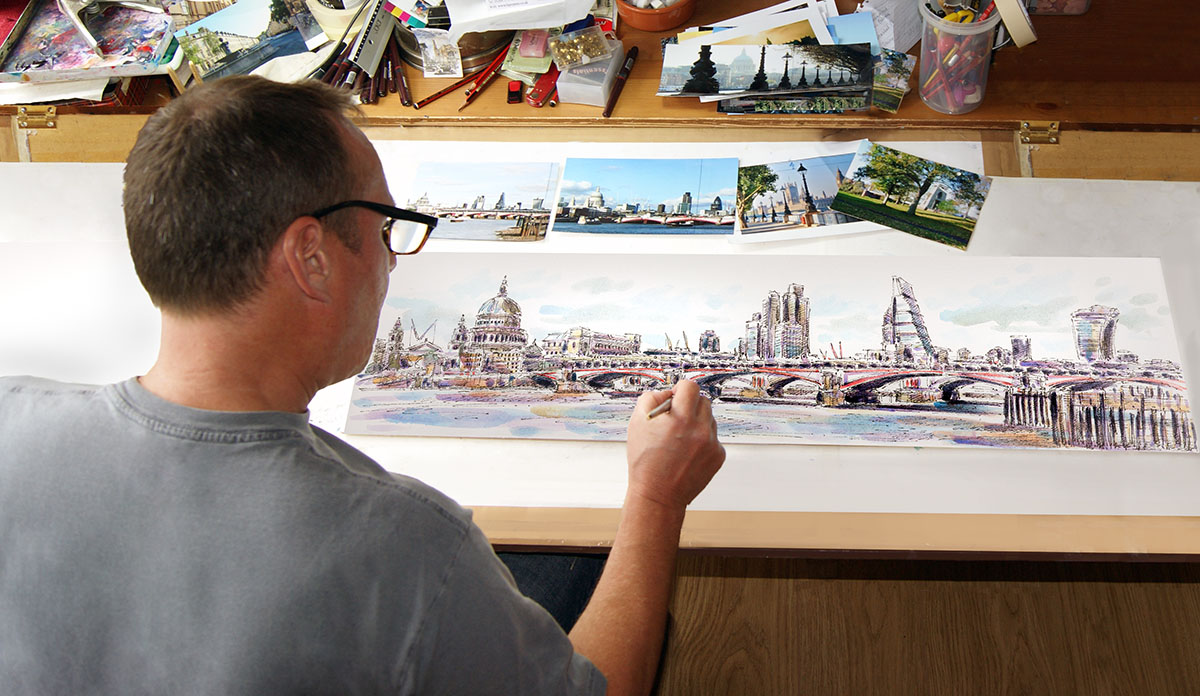 About Richard
Warm pen and ink drawings of beautiful Bath, brought alive by Richard's skill.
Richard has been both an ilustrator and fine artist for many years, bringing to life the beauty and vibrancy of both urban and rural landscapes and cityscapes. He has exhibited work in many galleries across the UK.
Richard currently lives in the South-West of England but previously lived in the Gambia and Egypt. He has also travelled widely producing illustrations of a variety of cultures and architectural styles.
Richard has worked as an illustrator and fine artist, specialising in reportorial and architectural landscapes, producing work for a large number of private galleries and commissioned work.
His pen and ink, watercolour wash illustrations have proved popular, either as originals, prints or cards and he continues to travel widely throughout Britain, creating images which represent the huge variety of town, city and seascapes.
Having travelled widely abroad, Richard has recently begun work on a series of Fine Art pen and ink, acrylic paintings which depict some of the world's most iconic cities. These are sold to galleries across the country through Creative Fine Art.
Many of Richard's images are available as prints and cards, either directly or from a variety of commercial outlets.
Richard has always been happy to take on private commissions, one such being a watercolour of the Oval Cricket Ground for the former Prime Minister, John Major.
He currently lives and works in the South West of England.