Robert Pereira Hind
About Robert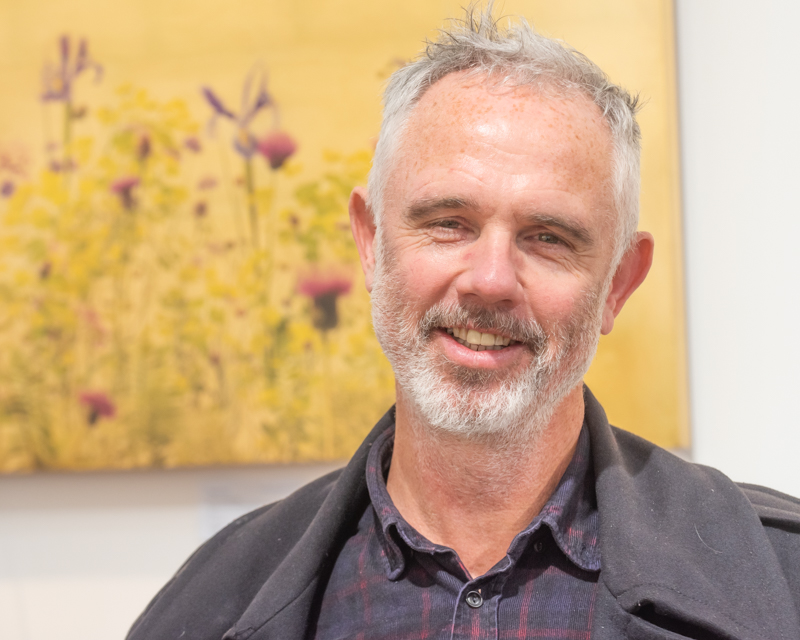 Compelling golden pieces - such fine natural images on a background of gold leaf. Robert's artwork is detailed, delicate and altogether sumptuous: at once Classic and Contemporary.
Robert is a hugely skilled and experienced photographer based in Edinburgh (yes, I know we support only the South West! One of our very few exceptions on grounds of unique talent!) who has mastered an intricate and complex technique of transferring photographic image pigment onto the gold leaf. Each piece is coated in shellac and glazed, sometimes many times to enrich the depth of colour. The result is this beautiful mixture of fine detail and shimmering expanse.
Robert Pereira Hind was born in Bolton, grew up in Edinburgh and developed an interest in art while studying an MA in Photography at the London College of Printing. For the last 20 years he has worked as a professional photographer for film and advertising in New York and London. He has previously exhibited at The Bustamente Gallery - New York, The Mall Galleries - London and The Royal Scottish Society - Edinburgh amongst others.
Since returning to Edinburgh three years ago he has been working on this marvellous 'Out of Eden' collection: a series of photographs that elevate the tree from flora to icon through the overlaying of isolated portraits of trees onto gilded backgrounds. These beautiful contemplative images are stunning to look at. And always changing in different light: at different times of day, in daylight or ambient interior light. Magic! Robert is loves how the processes and glazes allow the 'sky' to deepen and mature over time.
However brilliant a photographer, the images do not convey the experience of the rich gleaming gold catching the light on his beautiful work - you have to visit us and see it in person!