Steph Hicks
Browse Steph's work available TODAY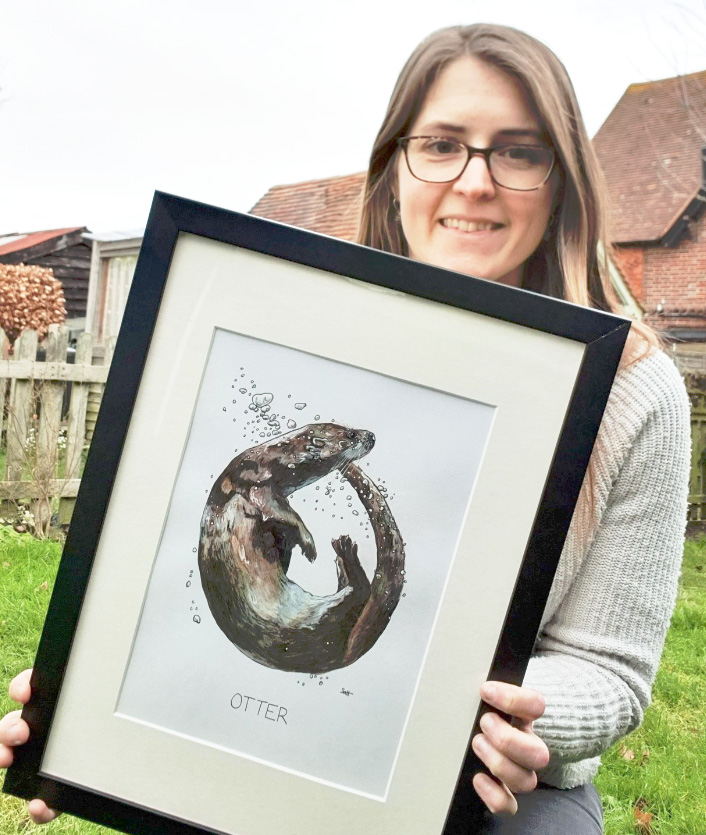 About Steph
A successful and talented artist, who we met in our local Artweeks!
You will be captivated by the detail and colour of her beautiful wildlife pen and ink drawings.
2022 IMAGIANATION EDITION - CLICK HERE!
Bio
Steph Hicks is a self-taught artist based at the foot of the Chiltern Hills in a lovely little village near Watlington.
Her ideal day is spent foraging in the woods - cooking most of what she finds and drawing the rest. She uses pen and ink illustrations to highlight the beauty of all the plants, fungi and creatures that can be found on our doorstep. Her illustrations are intricate, colourful and playful in order to share the joys of nature and the great outdoors.
The picture shows Steph in her rural garden holding an A4 print of the Otter mounted and framed in black wood.