Sue Porter
Browse Sue's work available TODAY
About Sue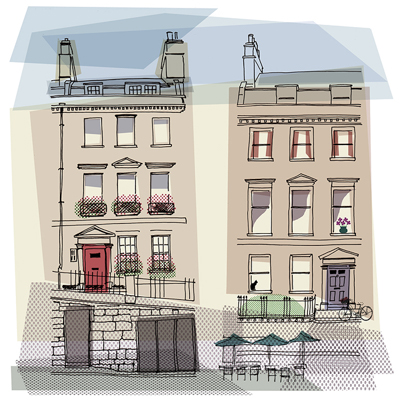 Sue has created crisp vivid contemporary scenes of Bath for our enjoyment.
Sue is an illustrator and photographic artist creating art from architecture. Her portfolio of contemporary pictures and greeting cards are created from her ink drawings and mixed media. In her unique style she explores buildings and landmarks from urban cityscapes and industrial design to rural and countryside subjects. All pictures are sold as strictly limited edition prints of either 100 or 250.
Bio
"My love of creating art has been around for as long as I can remember. In my teens I experimented with a wide variety of mediums including textiles and graduated from Harrow School of Art. I since worked for brochure publishers specialising in contemporary interiors while continuing to pursue my art. My love of architecture combined with developments in technology inspired me to develop a series of pictures of 'art from architecture' and I have been creating limited edition art professionally since 2002.
"My passion is architecture - the buildings and landmarks around us inspire my pictures. My ink drawings create the form and structure with an accent on the character of the architecture. I add overlapping blocks of translucent colour inspired by a graphics style used in 1950's posters. Via this technique I add texture and character, introducing colour where appropriate to create a light hearted design. Share with me the enjoyment of the character and beauty of our man made surroundings."