Jasper Rose
About Jasper
VIEW-ONLY GALLERIES: - click below to view (close new window to return here):
'COMMEMORATIVE COLLECTION July 2019'
Jasper Rose is a legend in the University Art World having spent many years at Cambridge and The University of California Santa Cruz. He is remembered with great affection and respect by so many alumni.
We are delighted that Jasper has allowed us to show you a selection of his 'daily paintings' ... sadly Jasper left us on 12th June 2019 and we continue to show his work by kind courtesy of his wife and celebrated artist Jean Rose.
https://news.ucsc.edu/2019/07/jasper-rose-death.html
http://www.jasperroseucsc.com/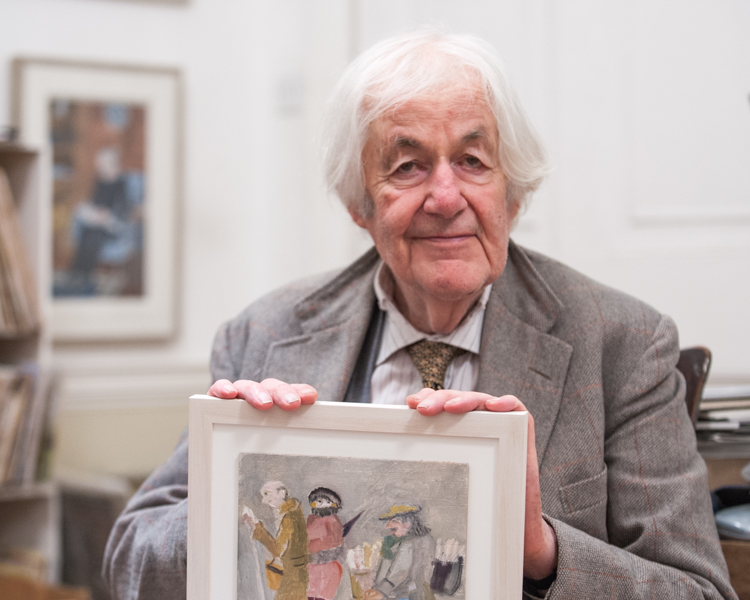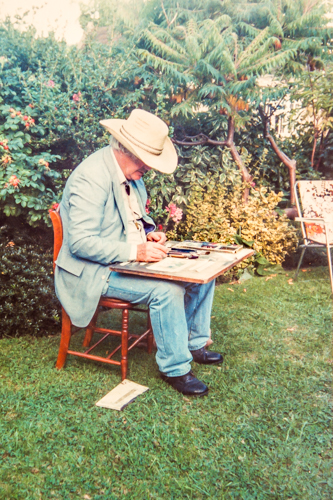 Jasper Rose at work!