Alex York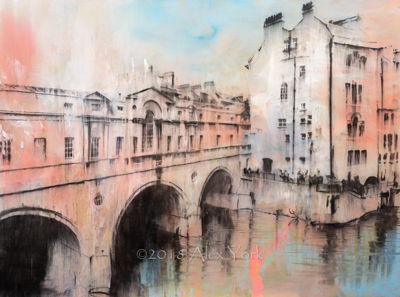 A Bath with an original and striking take on classic scenes.
Bath in a dream ... you know where you are but you're in a different light!
We bring you FINE ART PRINTS of his work - commissioned from us to the highest archival standards.
Be among the first to enjoy our new 2023 print editions of Alex's work.
30 x 20 cm • Mixed Media on Board • Bath

Łask

41 x 51 cm • Mixed Media on Board • Bath

Łask

41 x 51 cm • Mixed Media on Board • Bath

Łask

30 x 20 cm • Mixed Media on Board • Bath

Łask

30 x 20 cm • Mixed Media on Board • Bath

Łask

41 x 51 cm • Mixed Media on Board • Bath

Łask

20 x 30 cm • Mixed Media on Board • Bath

Łask

20 x 25 cm • Mixed Media on Board • Bath

Łask

70 x 100 cm • Mixed Media on Board • Bath

Łask

28 x 35 cm • Mixed Media on Board • Bath

Łask

20 x 25 cm • Mixed Media on Board • Bath

Łask

Glimmering Cascades at Pulteney Weir

20 x 25 cm • Mixed Media on Board • Bath

Łask

70 x 100 cm • Mixed Media on Board • Bath

Łask

Pulteney Bridge • After the Rain

A2 Fine Art Print

Łask

41 x 51 cm • Mixed Media on Board • Bath

Łask

20 x 30 cm • Mixed Media on Board • Bath

Łask