Legacy Edition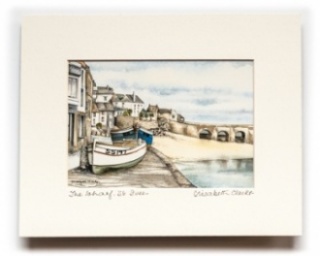 Elisabeth's range of hand signed Cornish watercolours, of the best known places in Cornwall, is nearly at an end, due to Elisabeth's well earned retirement!
Imagianation has sold many over the years and now have only a few left. Do enjoy hunting down the last few!
Note there is now an updated 2022 edition of her work of ALL her range in all three sizes. Click HERE to see the STYLES.
A5/A6 Print, Signed, Mounted

From: £12.00

A5/A6 Print, Signed, Mounted

From: £12.00

A5/A6 Print, Signed, Mounted

From: £12.00

A5/A6 Print, Signed, Mounted

£24.00

A5/A6 Print, Signed, Mounted

£24.00

A5/A6 Print, Signed, Mounted

From: £12.00

A5/A6 Print, Signed, Mounted

From: £12.00

A5/A6 Print, Signed, Mounted

From: £12.00

A5/A6 Print, Signed, Mounted

From: £12.00

A5/A6 Print, Signed, Mounted

£12.00

The Island and Castle, Tintagel

A5/A6 Print, Signed, Mounted

From: £12.00

A5/A6 Print, Signed, Mounted

£24.00